¡Estores plisados para enamorarse de su hogar! - Fábrica de estores plisados Schuette®
Bienvenido a la fábrica de estores plisados Schuette®. ¡Solo queremos darle las gracias! Gracias por su apoyo, así como por el aprecio que muestra hacia nuestro trabajo y nuestra pasión, la cual invertimos en el desarrollo y la producción de sus estores plisados. ¡Esto nos da una cantidad increíble de fuerza y nos gustaría recompensarle con los mejores productos posibles!
Sin complicaciones: configure y solicite sus estores plisados directamente online
Fácil: elija el tipo de instalación, tejido, perfil y tamaño en unos segundos
A través del servicio de chat, correo electrónico o directamente en su domicilio. ¡Siempre estamos ahí para usted!
Rápido: vea cuándo realizamos la entrega directamente en la página del producto
Sin engaños: ¡todos los precios son claramente visibles ❤️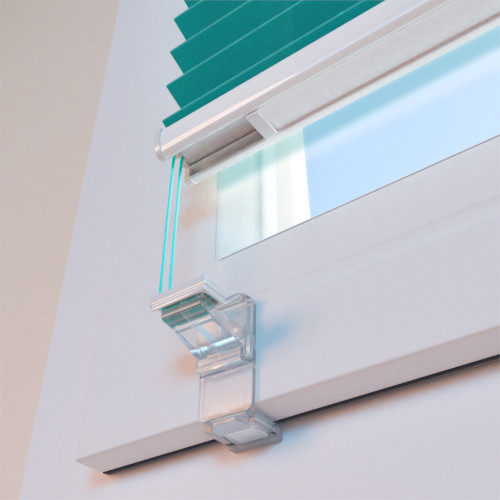 Montaje en 60 segundos en el marco de la ventana
Soporte de sujeción Suprafix prácticamente invisible
Más de 40 tejidos en 4 colecciones para elegir
Garantía de calidad Schuette®
desde 9,99 euros
Instalación sencilla y segura en el borde interior del marco de la ventana
Soportes de fijación Suprafix bien pensados ​​y estéticos
Más de 40 tejidos en 4 colecciones para elegir
Garantía de calidad Schuette®
desde 9,99 euros
Para prácticamente todas los tipos de tragaluz
Soportes Suprafix bien pensados ​​y estéticos que incluyen rieles de guía
Más de 40 tejidos en 4 colecciones para elegir
Garantía de calidad Schuette®
desde 29,99 euros
Dear Customer,
Thank you for taking the time to learn more about us and our products.
Schuette® pleated blinds, roller blinds and sun protection systems are produced locally, strictly by hand and at fair wages, using solid, durable and modern materials.
We are a small family business and we use, develop and live with our products day after day. Our small team goes to great lengths to ensure that our pleated blinds not only meet the highest standards of craftsmanship, but above all the requirements of your home, because we understand what "home" means and also what this means to you. .
pleated fabric
We are particularly proud of our pleated fabric, which, like all other pleated blind components, we have developed ourselves, as we produce everything ourselves, continuously and locally.
Our current color palette currently includes 4 collections and a total of more than 40 modern, timeless and personally selected colors. You can choose from our Premium, Thermo, Dolomite and Melange collections.
The double drawstring prevents "sagging" even with large widths.
It stands firmly and looks impressive.
It is 100% opaque and its translucent condition varies from light to medium.
Modern, local and innovative manufacturing.
Intense colors and smooth coloring.
It is 100% polyester, Oekotex certified and for safety it has approximately 3-5% overhang along the material.
Quality
All elements are manufactured by us and have been designed for use in pleated blinds. For example, our special aluminum profiles, which are not only aesthetically superior to others (eg plastic), but also stable enough to withstand widths of 160 cm and for many years without bending.
Other than that:
They have two solid grips and a mechanism that has been tested 100,000 times for smooth and continuous sliding of the pleated blind in both directions (Up&Down).
It is easy to clean with a slightly damp cloth.
We have a comprehensive service for questions and problems.
In short, the Schuette® Premium pleated blinds that we have developed for you are products for lovers of quality and have a very good value for money.
As a small and young family business, we know what "home" means, that's why we not only develop and manufacture our products complying with the highest quality standards, both in terms of manufacturing and materials, but above all we meet your expectations. as a user, because we appreciate and respect "your home".
No one is looking for pleated blinds from DIY stores or Chinese roller blinds anymore, but unfortunately these types of products ended up in many shoppers' carts and too often, as higher quality products are often simply too expensive. .
As manufacturers, we have solved this problem with our foray into direct sales to end customers and not only to architects, hotels, restaurants and renowned sun protection companies, which gives us incredible pleasure every day, believe us. ❤️
Our family and team are honored to be able to play with the rays of sunshine that enter your home.
Warm greetings,
Schuette® pleated blinds factory